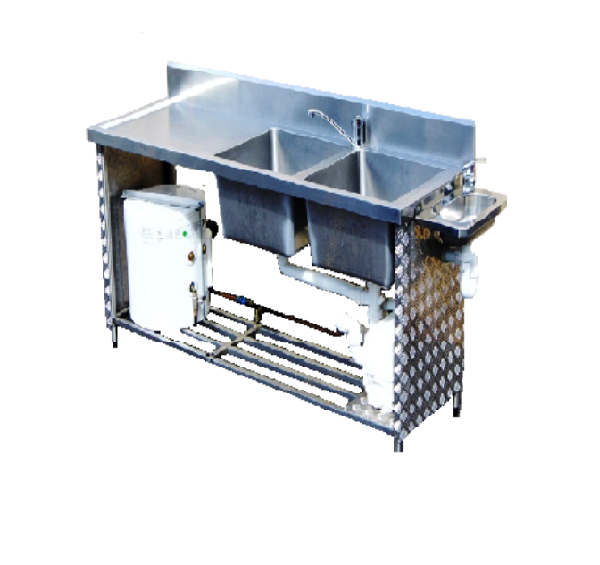 Sink with Hot Water, Twin Sink
Sink Hire
Dimensions: L 1.8m x W 600mm x H1.2m
Features:
2 x 40 Litre sink.
5 litre hand wash sink.
30 Litre Electric Hot Water 2400 watts.
5 Litre Waste Pump, pumps sullage to either sewer or grey water tank.
Grey Water Tank can be supplied at extra charge ($385) including 1000Litre waste pumped out.
Water Supply from mains water.
Prices include installation & removal.